Shedding Light on Softwashing
A Softwash is a home cleaning service that involves spraying low-pressure water along with a cleaning solution onto your home – like giving your home a bath! Softwashing was developed in the 1990's as an alternative to high-pressure cleaning services like pressure washing. Spotless began offering SoftWashing as one of its primary residential cleaning services within the last 10 years, and the service has since become a popular addition to our customers' home service regimens, along with window cleaning. In fact, Softwashing is often paired with a Window Cleaning. Softwashing is not abrasive like pressure washing and can be safely used on a wider variety of surfaces from vinyl siding to brick to stucco.
How does Spotless perform Softwashing service?
After arriving at your residence, our technicians will make sure that all furniture, flags, door mats, potted plants, and other outdoor items are in a safe location. Then, they will connect the SoftWashing machine to your outdoor spigot. They will do an initial spray of all the plants and patios around the home to ensure they are unharmed during the cleaning process. Once that's done, they will begin Softwashing your home by injecting a custom cleaning mixture (typically sodium hypochlorite – bleach – and degreasing detergent, although the recipe may vary depending on the surface encountered) into the downstream flow of water from the pressure washing machine.
Our standard Softwashing service includes all the sides of your home, your front porch, and your front sidewalk. Our technicians will spray these surfaces from a distance of 10 to 20 feet, avoiding the use of pressure on your home's vertical surfaces. Treating one side of your home at a time, the technicians will apply water and cleaning solution so that every nook and cranny is touched. This mixture will take care of organic matter on the home and knock off any dirt as well. Once the solution has been applied, the technicians will wash each side of the home with water to rinse off the solution and leave your home looking fresh as new! Additionally, our technicians will perform a post-job rinse of your home's landscaping. At the end of the service, our technicians will perform our standard walkthrough with you so that you can inspect the work.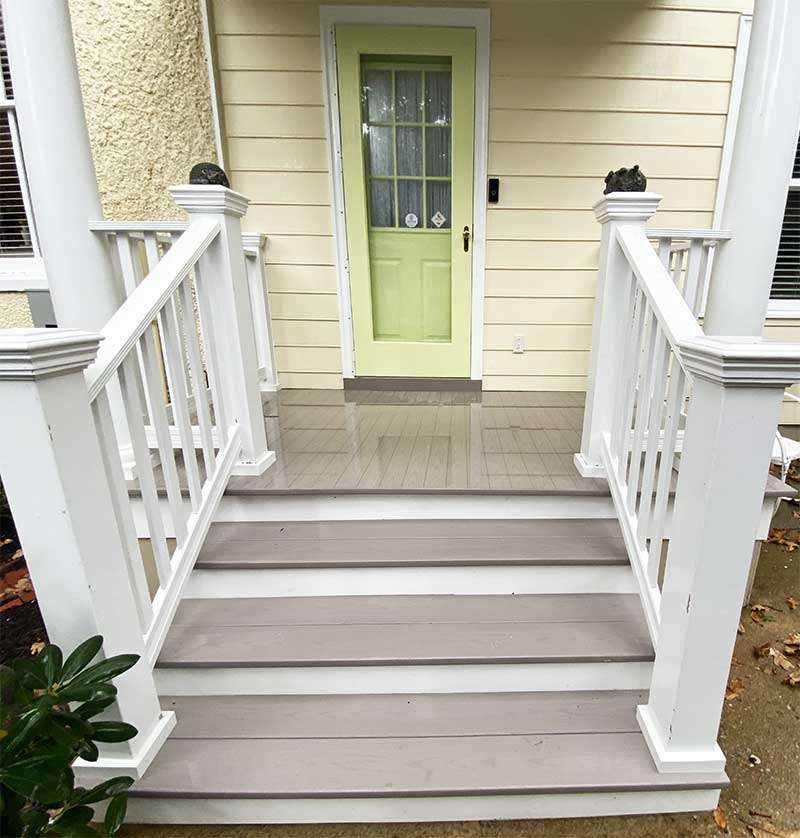 What can be added to a Softwash service?
There are plenty of surfaces and hardscapes around the home which can be cleaned on the same day as your Softwash service. Here are a handful:
The inside of a screened porch
Retaining walls
Fences
Treated decks
Pool decks
Patios
Sheds and other buildings on the property
Driveways
Secondary sidewalks and walkways
Our estimator can always take a look if you have other areas not listed here!
Softwashing can take care of build-up on the sides of homes like moss, lichen, mildew, dirt, spiderwebs, and all other kinds of debris that lands on our homes. By leaving the cleaning solution on, it can kill mold and mildew and easily wash them away. The clean appearance of a freshly-Softwashed home can last 6-12 months, depending on climate, exposure to natural light & vegetation, and building materials. Here are some comments our customers have sent us following their Softwash services: "Spotless did a great job—quick and thorough—and were very pleasant to work with. If your house needs a refresh, you should check them out." – Joe M. "Our place looks brand new!" – Cary C.
address
122 Agency Avenue
Richmond, VA 23225