The Top Five Window Cleaning and
SoftWash Questions of the Summer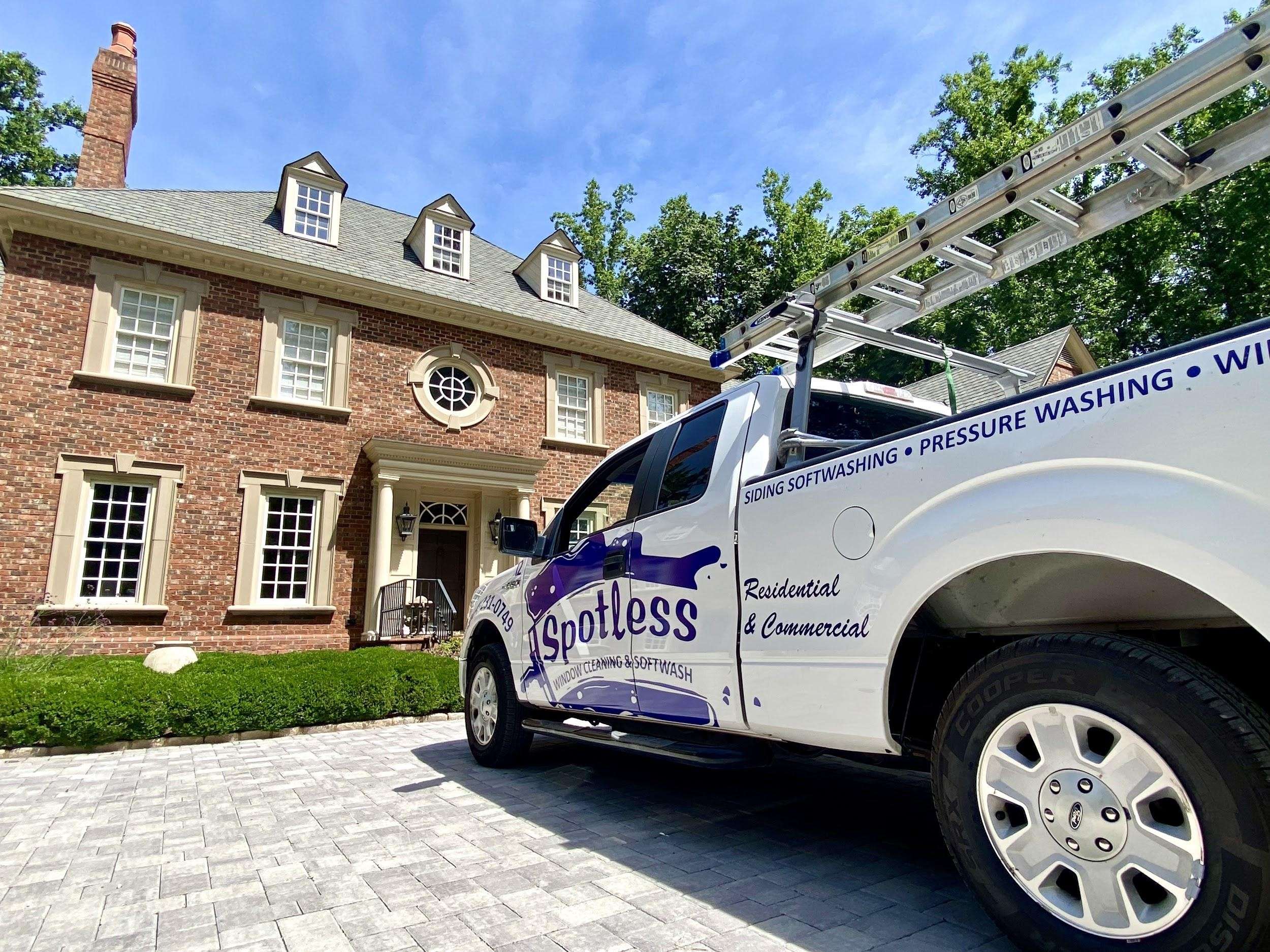 If you have ever called us for a quote, it's likely you've heard me say "Spotless Window Cleaning & SoftWash, this is Beau. How may I help you?" My name is Beau Rowland and as the customer service rep for the company, I screen a lot of questions every day. Here are the top five most common questions I got this summer along with their answers. And if you ever need any clarification, you can always give us a call!
1. Why a site visit? Can't you just give me a quote over the phone?
Companies that give quotes over the phone are often cutting corners. When we are getting ready for a service, we want to make sure we have all our bases covered before we arrive. Having an estimator lay eyes on the job before the service date ensures that when we do perform our service, we can get it right the first time with all the proper equipment and preparations. Plus, our estimation process generally takes place outside of the home, so you do not need to be there for it! It's quick, hands-off, and the best way to get you a quote.
2. What is the difference between pressure washing and SoftWashing?
Pressure washing uses high-pressure water to remove debris and hardened build up from hardscapes and other outdoor surfaces. SoftWashing uses lower pressure water and cleaning agents to wash away grime and build up that is not hardened to the point of needing high pressure for removal. We perform SoftWashing for anything which would be disrupted by high water pressure, like vinyl siding and painted surfaces. It is like giving your home a bath. We use pressure washing for a variety of surfaces: patios, pavers, walls, driveways. These are areas where high pressure is necessary to remove build-up. We can perform both these services together on the same service date.
3. Is now a good time to get a SoftWash?
Yes! In fact, pretty much any time of year is fine for SoftWashing your home. The summer and fall are especially good times because we've made it through the pollen season of late spring and it's a good opportunity to eradicate any dirt, surface debris, or mildew that has built up during the warmer months. Getting a SoftWash now means you'll have a lasting clean from now through Spring of next year!
4. Did I miss my chance to get my windows cleaned this year?
Just like SoftWashing, we can clean windows at any time of the year! Sometimes, customers are worried about whether the autumn and winter rains will ruin their clean windows. However, rain water is pure enough that it does not stain windows. Our hand washing process leaves windows looking fresh for most of the year regardless of the season! We recommend two window cleanings a year as a best practice to maximize your views and properly maintain your window glass and frames. Customers even have the option to sign up for a Spotless Service Plan to save 30% on their second window cleaning each year!
5. Do I need to be there for my service? Even if it is only outside work?
Yes! The best way for us to do quality assurance for our customers is to have them present during our services. After our technicians complete their work, they will do a walkthrough with you. At this point, they will show you the work they have completed. This gives customers an opportunity to ask questions. Our technicians will gladly tend to any areas you find may need extra attention.
address
122 Agency Avenue
Richmond, VA 23225